Vodacom KwaZulu Natal region contributes over R600K towards restoring the Newcastle Crisis Centre in their mission to end GBV
Thursday, 8 June 2023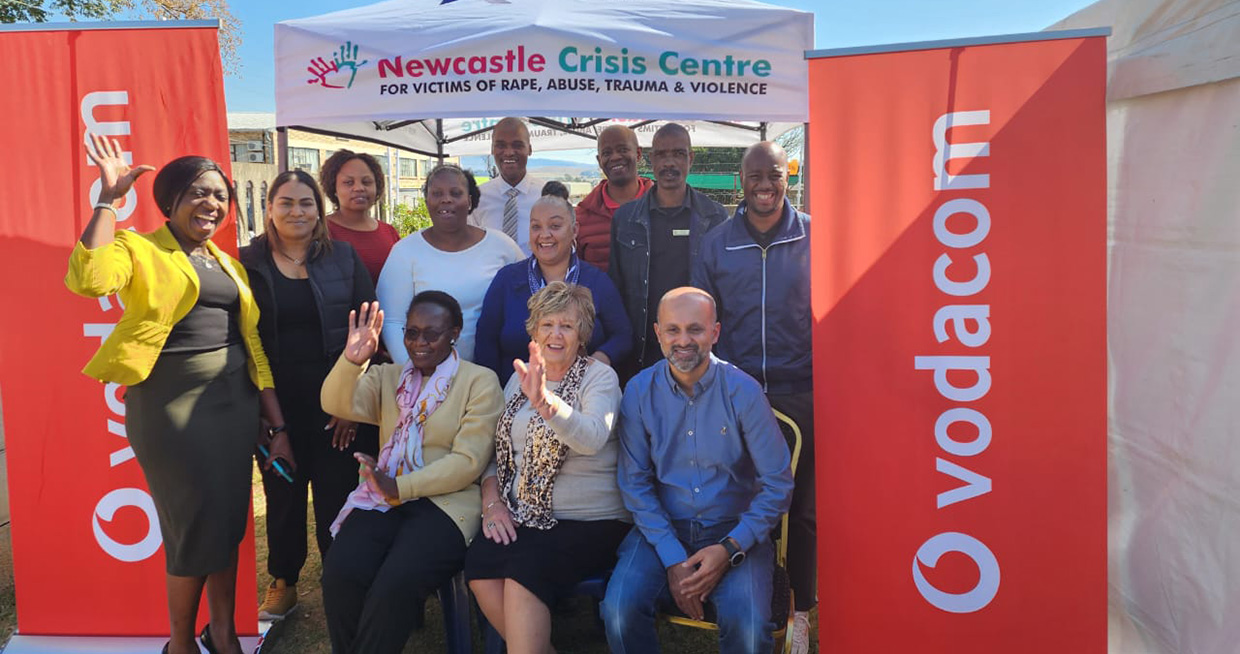 DURBAN – Vodacom KwaZulu Natal region has invested over *R600 000* into restoring the long-standing Crisis Centre *in Newcastle*. The centre has become a much-needed refuge for women and children in the surrounding communities offering safety and security to those who have been abandoned or fallen victim to Gender Based Violence (GBV).
"At Vodacom we view violence against women and children as a violation of human rights and the greatest impediment towards gender equality. Therefore, our goal is to create an ecosystem in South Africa that tackles GBV from every angle," said Imran Khan, ME for Vodacom KwaZulu Natal region. "Facilities like the Newcastle Crisis Centre are crucial to the success of this ecosystem. The insights and experience that staff members bring is invaluable to our fight against GBV."
The Newcastle Crisis Centre opened its doors in 1996, under the umbrella of the Community Policing Forum situated at the provincial hospital. Thanks to passionate staff and funding from the private sector, the facility was able to see some growth and improvements throughout the late 1990s. In 2006 the facility was officially registering as a non-profit organisation after 10 years of providing much needed help in the community.
Since then, the centre has continued function as a haven for abandoned and abused children and victims of GBV dealing with a steady increase in case load. After being recognised by the Minister for Social Development, the facility was able to secure more funding which they used to expand their operation, providing counselling and developing outreach programmes to schools on topics such as rape, sexually transmitted diseases, and domestic violence.
This project which saw major repairs done to the Crisis Centres facilities - including replacing ceilings across the whole building, raising the walls of the centre, installing new gutters, roof trusses, windows with burglar proofing and electrical repairs needed to acquire a certificate of compliance - is some of the work Vodacom Foundation and KwaZulu Natal region have undertaken at the Newcastle Crisis Centre.
Incidents of GBV remain extremely high in South Africa with 40% of women experiencing some form of abuse in their lifetime. In 2022, KZN was top of that list with the highest number of rape cases recorded in any province.
"In many ways the Newcastle Crisis Centre embodies Vodacom's vision of creating a GBV ecosystem which aims to create systemic change by addressing the problem wholistically. We are extremely proud to be providing support to an organisation which is making such a marked difference in the community and which aligns so closely to the values we hold at Vodacom," concludes Khan.
View previous press releases