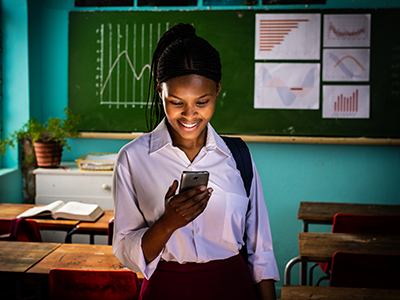 Education
Connecting over 10.6 million lives through our education programmes by 2025 across all our markets.
Instant School and e-School:
Provides access to online education content at no cost.

Youth propositions:
Our youth platforms support and empower young people, through affordable devices and preferential rates on value bundles.

Code like a girl:
Exposes young girls to the language of computers and coding.

Connectivity in schools:
Vodacom provides connectivity to schools at no cost.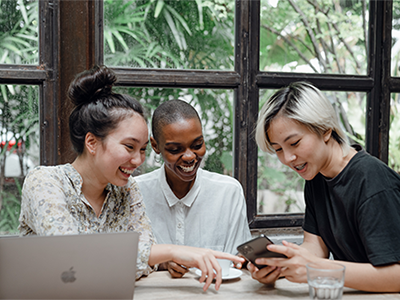 Women empowerment and diversity
Connecting over 9 million lives through our youth and women empowerment programmes by 2025 in South Africa.
To reach 38% female at F band and above by 2023 across all our markets.

Mum and Baby:
Mum & Baby provides subscribers with information relating to maternal, neonatal and child health, and well-being.

GBV programmes:
Vodacom has implemented various programmes including digital technologies to help fight against GBV.

Women in leadership:
Vodacom focuses on equal pay, supports work-life balance, enables access for women to managerial positions and strives for a gender balance in all areas of the business.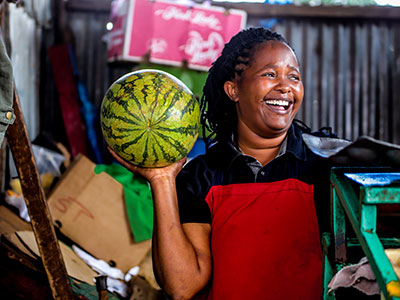 SME development
500 SMEs trained and developed on various skills by 2025 across all our markets.