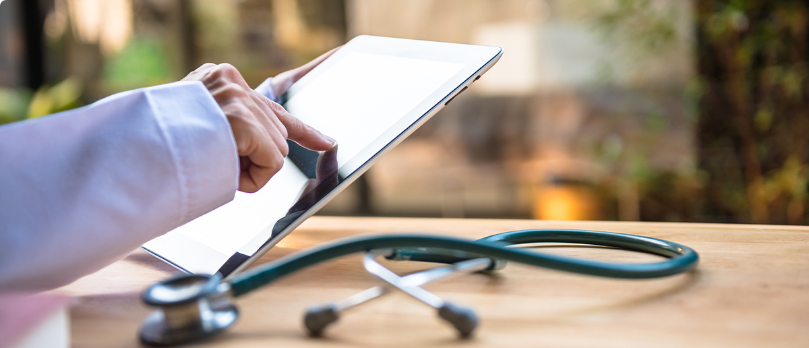 Health and Social Innovation
Community Health Workers use AitaHealth to register, screen, flag, educate, refer and schedule follow-up tasks for individuals in their area. Management uses the data to design and plan community health interventions, and improve linkage to care for individual patients.
Stock Visibility Solution

Supply chain management in low resource settings often relies on paper-based processes and poor visibility across stakeholders in the value chain. This results in inefficient planning, over- or under-stocking and ultimately poor service delivery to end customers.

The Stock Visibility Solution (SVS) consists of a mobile and web-based application and analytics, provided as a managed service. Last mile service points use SVS to submit essential supply chain information. Using barcodes and efficient master data management, this information is used to prompt informed push replenishment management and other centralised supply chain functions across enterprise service points. Existing Logistics Management Systems can be integrated with SVS to reduce fragmentation and improve return on existing investments.

eLABS

eLABS uses mobile technology to digitize laboratory value chains for critical services. eLABS helps reduce bottlenecks and inform proactive interventions to get lab results back to healthcare practitioners and patients sooner, enabling improved patient care.

eLABS consists of a mobile and web-based application and analytics, provided as a managed service on behalf of Wits Health Consortium. Facility healthcare workers use eLABS mobile to submit samples for pick-up and processing, couriers use it to track logistics and temperature in transit, and laboratories use it to transmit electronic results directly to healthcare workers. Information is linked to individual samples and patients using barcodes and efficient master data management.

mVacciNation

Health Workers use smartphones at facilities and during outreach visits to register caregivers and the vaccinations provided to their babies. It is also used to improve vaccine supply chain management. After registration carers receive relevant health notifications, reminders, and vaccination records via SMS.

Our vaccination app, mVacciNation, directly addresses hurdles impeding the success of vaccination programmes. This solution from Mezzanine allows Health Workers administering vaccinations at clinics to capture and record information for individual children. It also enables Health Workers to track vaccine stock levels to optimize the supply chain, and fridge temperatures to ensure the safe storage of vaccines.

mVacciNations' digital capabilities benefit stakeholders in a number of ways. Caregivers receive reminder messages about their child's immunization schedule.

Instant Vitals

Vodacom Business Africa in partnership with Instant Vitals™ is a unique mix of signal processing and AI technologies which measures critical vital signs with medical-grade accuracy. Using a video taken from the upper cheek skin region of the face, Instant Vitals™ extracts vital signs by applying motion compensation and illumination normalization

Features and Benefits:

Instant Vitals™ measures key vital signs for early detection
It's your personal Instant Vitals™ data wallet. Works like an airline boarding pass.
Present your QR-code (or mobile number) when entering work, school, shops or any public place. Screen and enter
Daily screening to monitor personal health and wellness
Scan any individual Instant Vitals™ QR code at entrances and exists
Individual QR codes can be scanned at any venue for safe entrance
Certified and Accuracy Tested

Household Census

The need for social grant administration technology to assist in the efficient and accurate processing of social grant beneficiaries is becoming more and more apparent in the social services sector. Potential social grant beneficiaries are registered, screened and through the app.

Features and Benefits:

Reduce errors, time, cost etc. associated with manual, paper-based data collection (this includes fraud or 'ghost' claimants).
Be adaptable or have the ability to integrate (immediately or in the future) with other programmatic areas or functions, e.g. automated payments.
Be interoperable with the MCDSS's existing Management Information System.
Improve the turn-around time for beneficiaries to be approved for payments.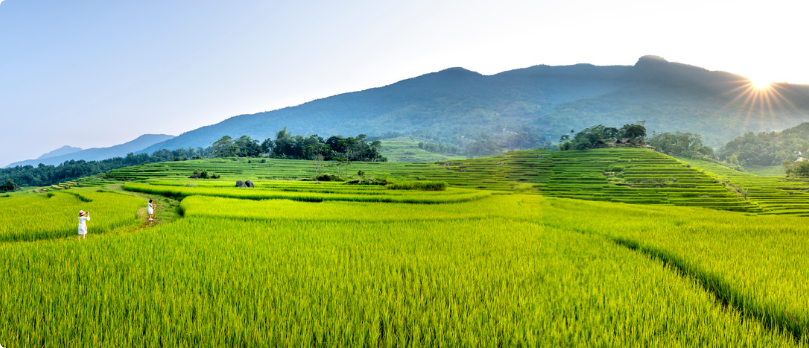 Agriculture
We offer comprehensive solutions for agribusiness to interact and transact with smallholder and commercial farmers in Africa. We can proudly claim that we have helped stamp out corruption in the dairy industry and fundamentally improved the yields of farmers in the Macadamia Nut industry.
Connected Farmer

Connected farmer is an enterprise mobile-enabled solution that ultimately connects Agri Businesses and smallholder farmers by digitizing the existing value chain. An agnostic digital platform that improves productivity, revenue and resilience for small scale farmers.

Connected Farmer digital platform has the capacity to connect farmers in the most rural parts of Africa to a range of service and product providers, including input finance, buyers and insurers that are ordinarily faced with challenges in engaging and trading with this segment at scale.

MyFarmWeb

MyFarmWeb is a cloud-based web platform that allows a producer to capture agricultural information, from the ground to the market, into a system that aggregates and calibrates the data to assist in best practice decision-making. This product is a partnership with Mezzanine.

Producers can use the system to measure and record data ranging from soil physical, chemical, and microbial analysis, pest presence, satellite and remote sensing information and data from various internet-connected farming sensors like soil moisture probes, vehicle trackers and weather stations, to produce the most profitable yield from the available land and environment under their control.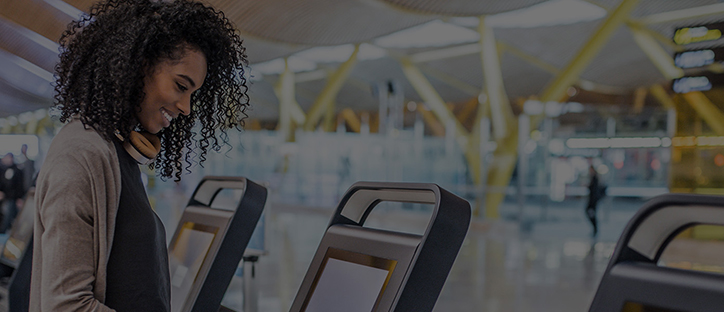 Retail
Connected retail uses technology to create a seamless ecosystem through the combination of an optimised, personalised and immersive in-store and digital customer experience. This is accomplished by installing a mixture of technologies such as cameras, sensors, web interfaces.
Connected Forecourt

Advancements in card payment technology have enabled the forecourt retail sector to offer customers an attractive place to shop – convenience by way of proximity, speed and efficiency – resulting in the advent of the fuel forecourt as the new convenience stores.

The future of forecourt retail will be all about connected digitisation for a growing digital customer base. This brings new ways of engaging customers, using technology to attract drivers to stop at the forecourt when they're just driving past, using Wi-Fi to advertise specials to customers filling up at petrol stations and placing orders with other retailers for pick-up at the forecourt. All of these new means of operations will rely on secure connectivity and payment solutions to make sure that customers receive an "on-the-go" experience.

Connected Quick Service

Online food orders and self-service ordering kiosks represent only the tip of an exciting revolution in the hospitality, restaurant and café (HoReCa) sector. These eateries and convenience outlets can look forward to many technology innovations that elevate customer experiences.

After customers place their orders and pay with their means of choice – perhaps a tap from a smartwatch – they will spend time on free wireless services that also offer tailored marketing opportunities. Their children are safe, entertained by augmented reality games and ring-fenced tracking to make sure they don't leave the premises unexpectedly. Digital queue management will show the status of orders and convenient service buttons will let customers engage if they need any additional service. Behind the scenes, staff, managers and owners are encouraged through rewards-based management.

Connected Mall

Strip malls, neighbourhood and convenience centres offer a unique shopping experience. They are more inviting than the imposing structures of larger malls, with breezy parking areas faced by open and inviting storefronts. They also benefit from the combined power of businesses that operate on the same premises.

Already convenient and welcoming, strip malls can gain a lot from smart technologies. A mobile payment app service can make cashless payments seamless across the mall – from store purchases to paying for parking and car guards – by snapping a QR code. Digital signage, proximity marketing and interactive window displays can entice visitors with offers and loyalty rewards, while click-and-collect services turn the strip mall into a community collection hub for online purchases. Ensure your customers arrive in ease through a smart parking system and monitor metrics such as footfall and congregation hotspots.

Clothing Retail

Walk into your favourite clothing retailer, try on six outfits – without putting down your bags or removing a stitch. Instead, use augmented reality fitting booths that digitally superimpose clothing onto customers or view smart mirrors that recommend and demonstrate the latest style book.

Quick yet personalised tailoring services become available through digital measurements and alterations. This is the future of clothing retail, today. The attention of passersby is captured by digital storefronts that dynamically adapt marketing. Inside, the combined technologies of software-defined networks, wifi, store apps and click-and-collect services open a whole new world to customers. From creative scent marketing to animated mannequins, this is a vibrant reality that draws patrons in. The same technologies improve operations, employee morale and efficiencies.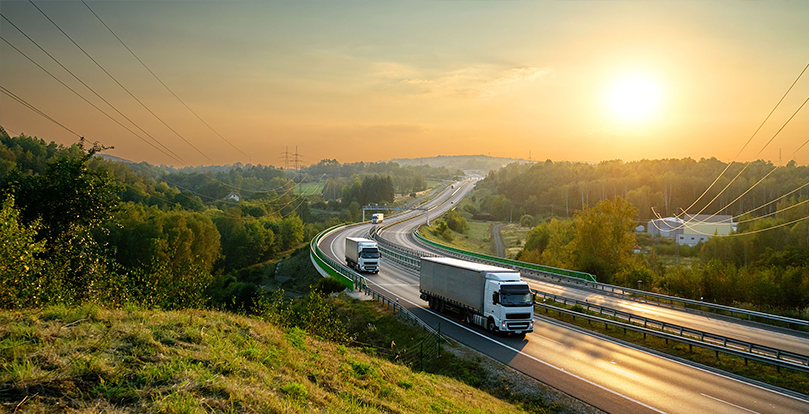 Transport and Logistics
Vehicle prices increase year on year and so does the maintenance of these vehicles, this puts Fleet Management Companies under severe pressure to utilize their fleet more efficiently in order to keep maintenance costs low, utilization high and send profits on a similar trajectory.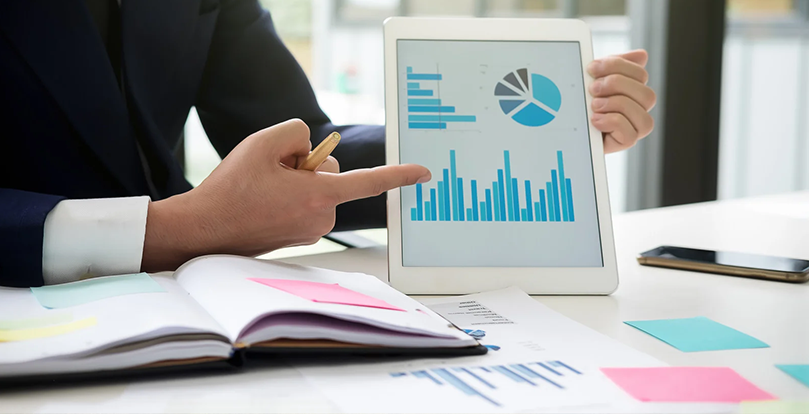 Assets and Financial
By using our digital solutions, customers can monitor and get the most out of their assets. Customers who need to disburse money regularly to large bases of unbanked beneficiaries can do so digitally and meet the highest reporting standards simultaneously.
Smart Asset Management

SAMS is a monitoring service which enables customers to monitor, manage and maintain their assets, as well as ensuring compliance. A large number of firms already provide asset advisory & consulting services, however, we believe that without adequate monitoring advisors will only be enabled to provide guidance based on best practice cases rather than actual data points.

Our solution harnesses the power of IoT and mobile technology to provide a cost effective service for enterprises to efficiently monitor assets remotely (active assets). The process starts with passive assets registration into a web application.

The application will be responsible for information management, the creation of reports and compliance management. In this way advisors will be enabled to identify critical assets, which will then be selected for active monitoring using IoT transducers. In field asset verification will also be made possible via a mobile application. SAMS is the ideal solution for digital.

Vouchering

Our eVouchering solution is a managed digital technology solution that allows organisations to issue safe and verifiable subsidy programs to large and often unbanked consumer bases at scale. eVoucher has the capacity to connect last mile users to their subsidies in a safe way that records important information for funders to keep track of recipients.

Features and Benefits

Eliminates costly and lengthy subsidy collection processes which see recipient's spending money to travel to distant locations and standing in line for paper-based verification.
Assists government and aid enterprises in limiting the financial concessions going to the wrong recipients.
Enables approved and accredited enterprise partners to be on-boarded with trusted input products that reduces the prevalence of fake inputs and puts recipients' businesses at risk.
Revolutionises the process whereby governments and aid organisations are able to improve business productivity and recipient quality of life.
Provides discounts or first-necessity inputs which sets the recipient on a road to improvement in their own setting.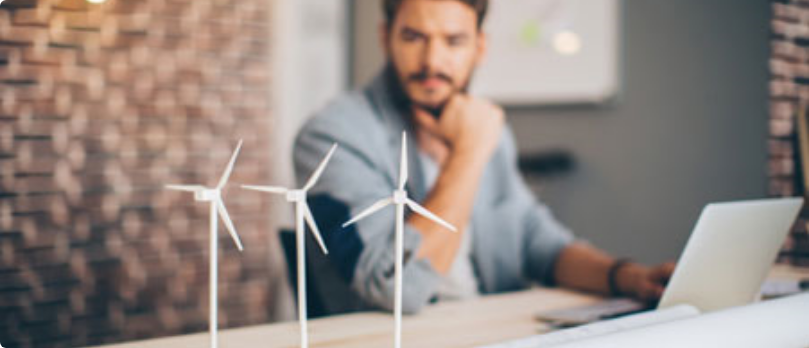 Utilities
We're enabling utility eco-system stakeholders to gather information to improve utility efficiency & reduce wastage.
Energy Management

The key to levelling up a facilities management offering isn't more buildings, it's smarter ones. With rapid growth imminent for the global IoT energy grid management market, it's unsurprising that energy management is on a lot of minds.

Renewable Energy

We are excited to announce our new Solar Monitoring Solution for businesses who have had enough of interrupted power supply, rising energy costs and an ever-increasing carbon footprint. We can now offer clients a fully managed solar solution that includes our award-winning IoT platform as a complete turnkey Solar Energy Solution that promises:

Features and Benefits

Reduced CO2 footprint.
Smart monitoring of energy generation and usage.
Visibility of the entire energy solution on customizable dashboards.
Fully managed, you just reap the benefits.
Expert knowledge on solar energy utilization and solar project setup with vast energy legislative knowledge.
Predictable energy costs to accurately forecast usage and savings.
Multiple financing options, eliminating the historical barrier to entry of upfront capital.
Tailor-made solar solutions to fit the intended use, whether it is for self-consumption or sales as an Independent Power Producer (IPP).

Manufacturing

In increasingly complex environments, how can organisations maintain control of, and optimise, their operations? The answer is simpler and faster to implement than you think – IoT.

Features and Benefits

Intelligent interconnectivity of machinery, systems and processes. Real-time deployment of changes to output based on demand and resource availability.
Quality control, equipment status updates and location tracking. Production flow monitoring, services and predictive maintenance.
Data-driven insights for more efficient use of resources and utilities. Real-time monitoring to enable preemptive maintenance. Lower cost of ownership.
Visibility of the factory and manufacturing environment and all of its components. Simplification of manufacturing processes using predictive analytics and smart BI.

Mining, Oil & Gas

The mining industry has to change. A connected mine is an efficient mine. Full-scale visibility of your ecosystem includes asset management, maintenance assessments, next-level productivity and safety convergence. Significantly reduced time latency. Proactive management of variance and discrepancies.

Features and Benefits

Integration of machine information and predictive analytics detect wear and tear on vital equipment, leading to increased productivity.
Predictive maintenance and incident analysis. Real-time evidence bagging.
Integrates the entire mining ecosystem into a single overview of all processes.
The IoT.nxt platform enables interconnectivity and interoperability between various production processes.
Integrates disparate legacy systems into a horizontal platform allowing for integrated downtime management.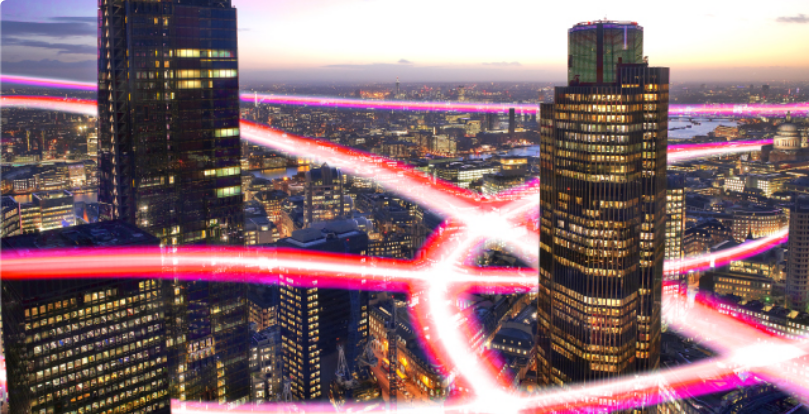 Smart Buildings
Facilities management companies look after buildings – big and small. Residential and commercial. Industrial and retail. As clients, and market trends, increasingly demand real-time solutions, how does a facilities management professional keep track of what's happening in every building in the company portfolio without splitting themselves into a million pieces? The answer lies in a 375mm black screen.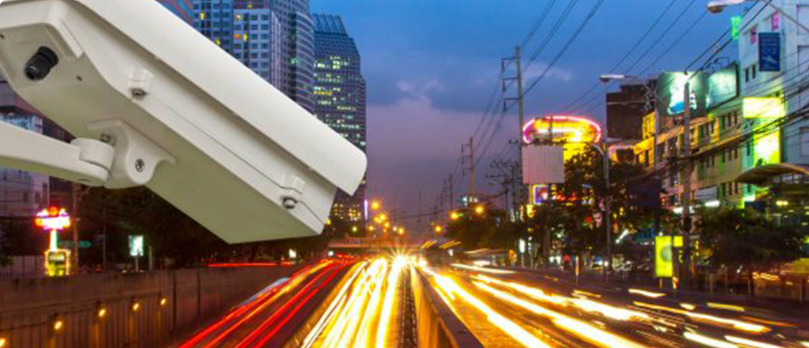 Security
Securing what you can't see. Every business endpoint has the potential for tracking, directly and indirectly, and collecting customer data, creating an unprecedented data network across the marketplace. But is that a bad thing?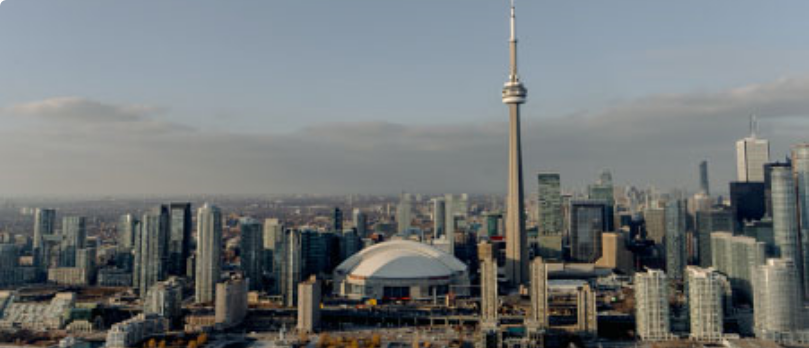 Telecommunications
It's time to rapidly revolutionise the operational potential of the telecommunications base stations, through an IoT solution, enabling an integrated single view and real-time intelligent control of all systems and devices. We have created a solution to solve the current industry challenges while unlocking a multitude of benefits.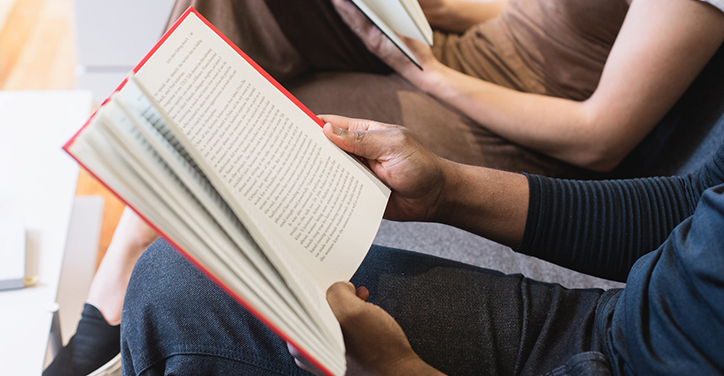 Education
Our digital solutions for the education sector facilitate school management, enabling real-time visibility for day-to-day activities in schools. They also offer affordable and accessible solutions for educating community health workers remotely.
Leap Communicator

Health Workers and registered users participate in a digital learning community using mobile technology to disseminate, track and manage distance learning objectives. The Leap training program was created in partnership with Accenture and AMREF in an attempt to counterbalance the lack of skilled doctors and health workers.

It is in fact estimated that in 2035 Africa will face a deficit of 12.9 million doctors, midwives, and nurses. We believe the shortage can be mitigated by providing Community Health Volunteers (CHVs) with long lasting training programmes. CHVs empowered by our training solutions can assist in filling the health worker gap, providing basic healthcare and education in their communities. Leap offers a more sustainable, and scalable approach to CHV capacity building, ensuring a long lasting impact on communities' health.

School Management

Our School Management Solution, is an easy to use web based system, which stakeholders will be able to access through a smartphone app and/or a web portal. It captures the data necessary for the Department of Education to have enough visibility of schools' management status.

Features and Benefits

Our solution enables school principals do report daily and exceptional activities back to the Dept. of Education in real time. Some of the solution's key features include: Reporting on learner and teacher enrolment and attendance, incident reporting, reporting needs of furniture and learning materials etc. The information is registered through a joined Teacher-Principal effort and is sent in real time to Education Departments. Our solution enables a notification system, where Departmental decision makers are informed of incidents as they happen and can immediately provide feedback to schools.