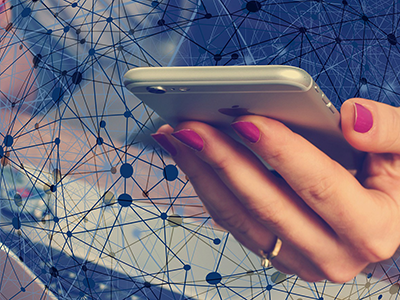 Internet for all
Connecting the next 100 million lives by 2025 across all our markets.
Rural coverage programme:
Vodacom's rural coverage acceleration programme extends coverage to rural communities.

ConnectU:
Vodacom has consolidated our existing zero-rated data services with new essential services aimed at social upliftment into a single ConnectU platform.

Low cost devices:
Vodacom facilitates access to affordable smart devices in our markets including innovative financing methods.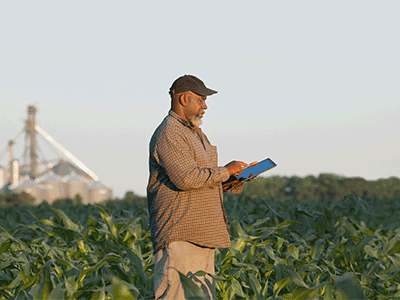 Digital solutions that transform lives
Connecting over 2 million lives to our digital platforms by 2025 in South Africa.
Connected Farmer:
Connected Farmer supports agribusiness enterprises to effectively communicate with farmers through Connected Farmer.

Stock Visibility Solution:
The SVS helps health facilities monitor medicine stock levels through a digital platform.

Citizen engagement:
Vodacom supports government to efficiently manage service delivery and enhance active communication between the government and its citizens through the citizen engagement platform.

Internet in the car:
Our 'internet in the car' solution enables a vehicle to be connected to the internet through a mobile data stream.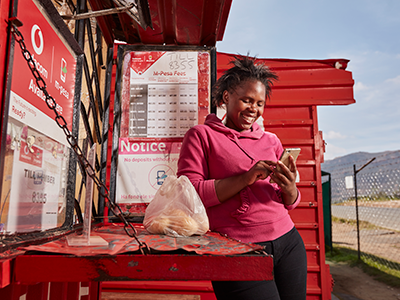 Financial inclusion
Connecting over 56 million lives to our financial inclusion services by 2023 across all our markets.
M-Pesa:
Our M-Pesa financial services transforms lives and drive financial inclusion in Kenya, Tanzania, the DRC, Mozambique and Lesotho.

Vodalend:
Vodalend Business Advance, provides SMEs with quick and easy access to business funding.

Airtime Advance:
The Vodacom Airtime Advance allows customers to loan airtime and repay it in their next airtime recharge.

Vodapay 2.0 (Alipay):
Vodacom plans to create a 'super app' in partnership with digital payment provider Alipay, to shop online, pay bills and send money to family from FY21.